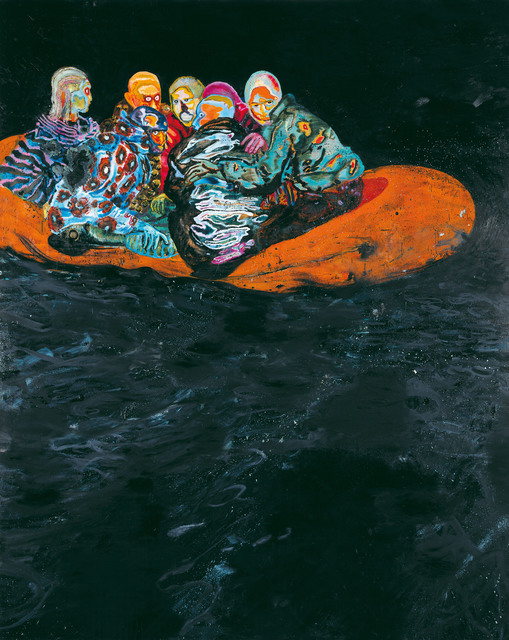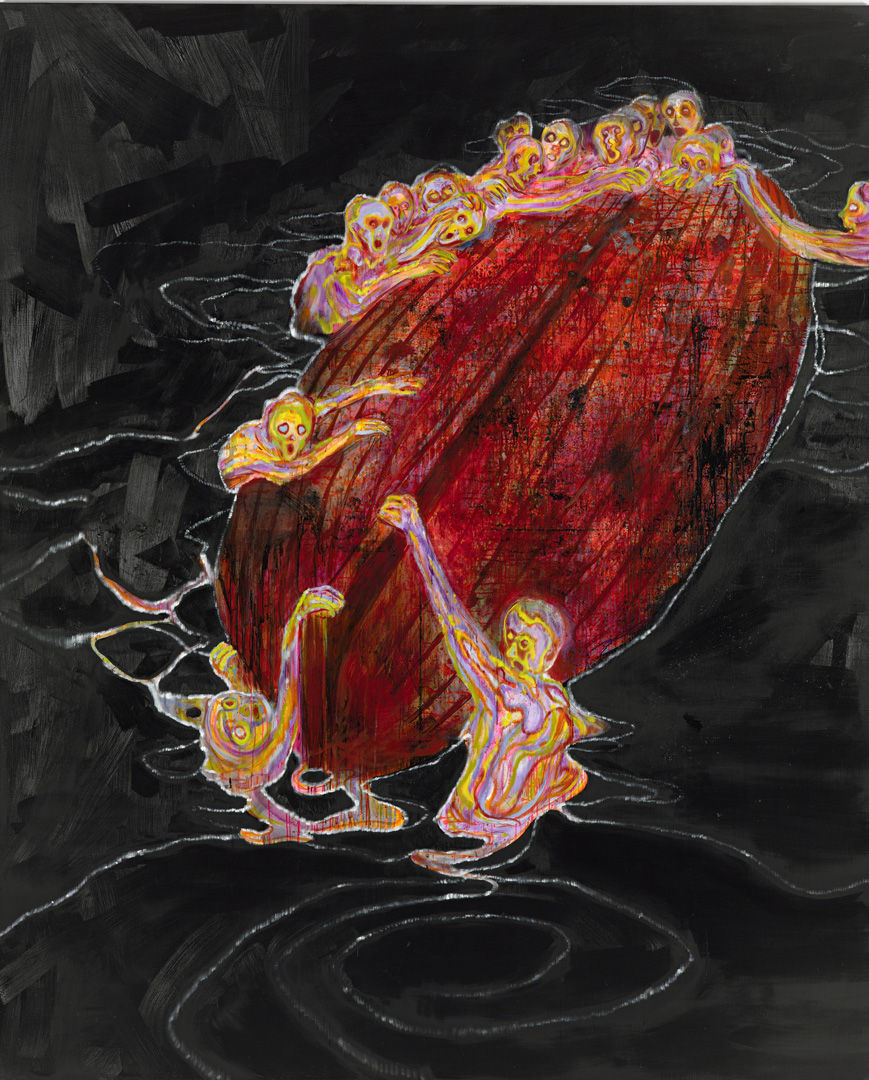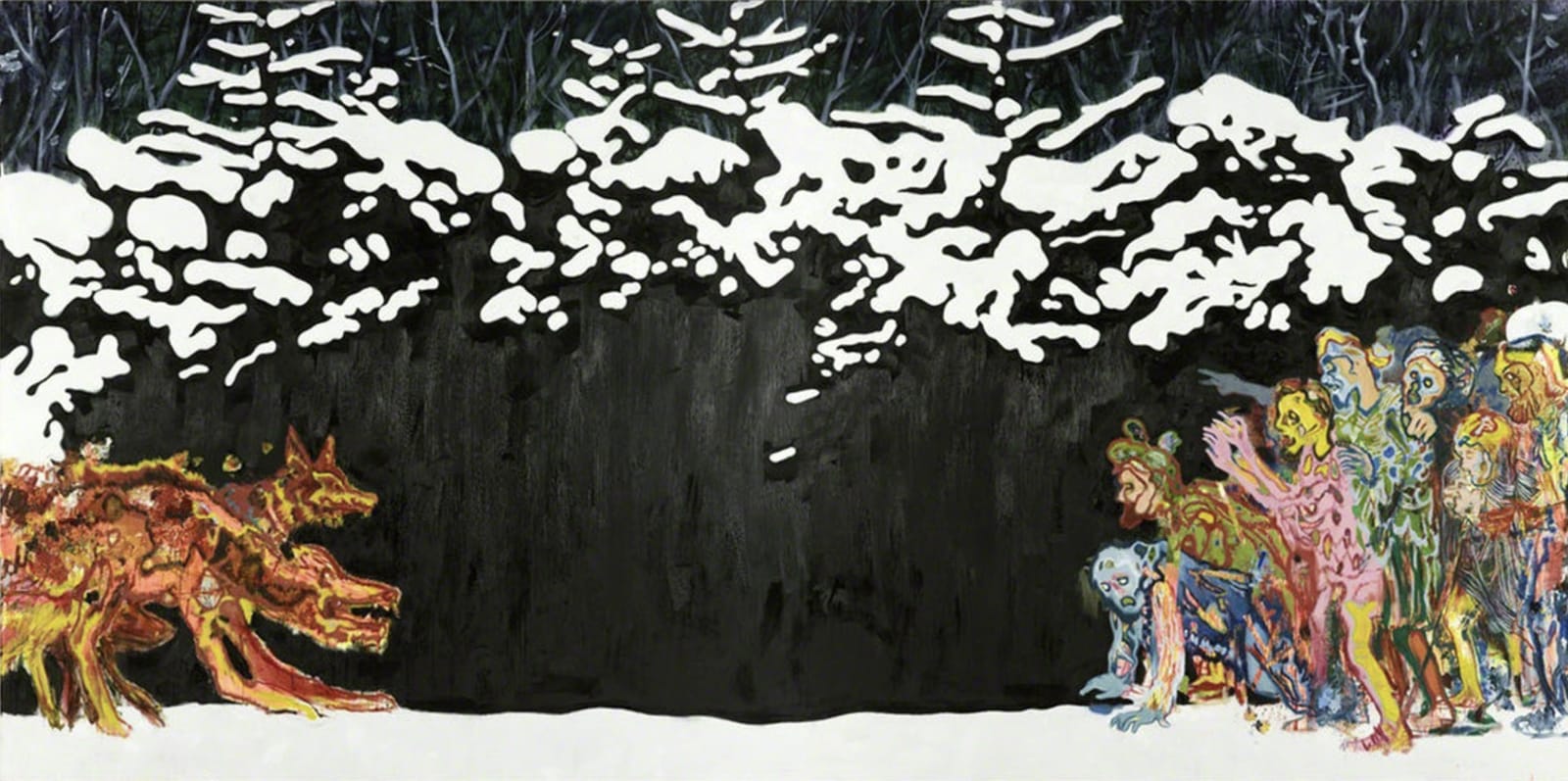 Daniel Richter (b. 1962) is a German painter whose strongly coloured, often slightly surreal paintings convey current events and art historical issues with an irreverent and energetic approach.
A way of working through the insecurity, fear and paranoia of being in the world. The key, he says, is to avoid distance and to make painting human: "The moment you take something that has a human effect on you, something you can't describe, the whole thing transforms from a topic to something that is about yourself."
"I wanted to bring as much information into a painting as possible, which was, on a very simple level, a way of coping with reality,"
in the painting Tarifa, that moves me so much, not only the vivid colour almost-fluorescent colors and variegated brushstrokes. This reminds me of heat detection of living beings… these figures are crammed and flowing in a small representation of a dark sea… cold and desperate… the strong distortion of the facial expression… these are indexes for danger, for fear and death, for a clue in topic of refugee, or a situations of rebellion.
i think the fluorescent colour and psychedelic scene is a very contemporary approach, as the paint is only relatively new, here i dig into some research on paint that has fluorescent pigment / or even glow in the dark.
The brothers Robert C. Switzer (1914 – 1997) and Joe Switzer where the inventors of the first fluorescent pigments which they called Day-Glo. Felix De Boeck (°1898 – + 1995) is one of those first artists to experiment with fluorescent colors. The Boeck only made eighteen fluorescent paintings. " He used earlier grafisms – mostly self-portraits, portraits of Vincent Van Gogh and a few abstract works". He soon realized that fluorescent paints have a limited lifespan. In conclusion: Fluorescent painting only last a short time. Even if the works are conserved optimally, the first signs of intensity loss will be visible after five years.
https://grimmgallery.com/artists/46-daniel-richter
https://journals.openedition.org/ceroart/1659