Series: Untitled, 2006.
Epson UltraChrome inkjet on linen, 89 × 54 in. (226.1 × 137.2 cm). © Wade Guyton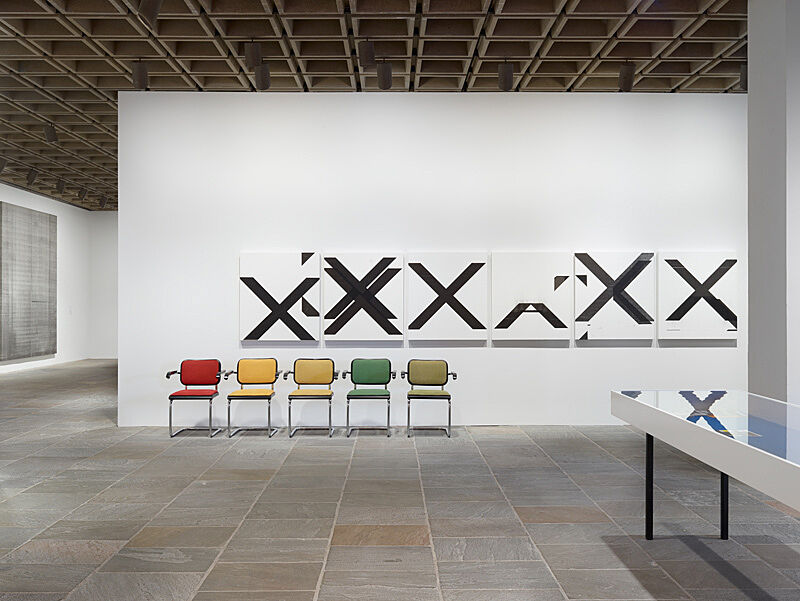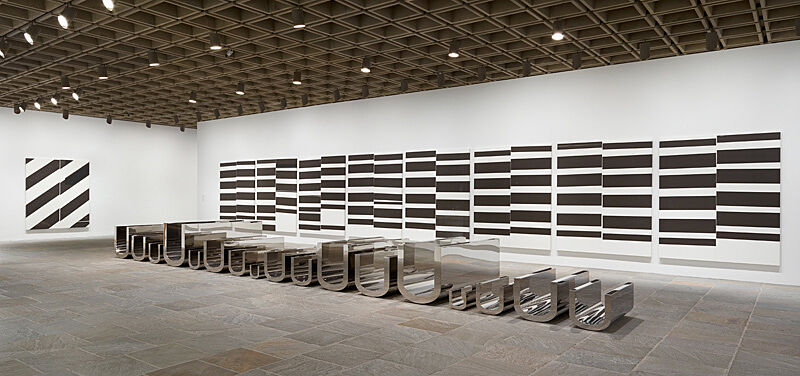 Wade Guyton, New York–based artist (b. 1972) has pioneered a groundbreaking body of work that explores our changing relationships to images and artworks through the use of common digital technologies, such as the desktop computer, scanner, and inkjet printer. Guyton's purposeful misuse of these tools to make paintings and drawings results in beautiful accidents that relate to daily lives now punctuated by misprinted photos and blurred images on our phone and computer screens.
+ what is the line between a painting & printed images? his printer paintings speak purely of the machines, machines are supposed to make the identical, the reproductions , but each is different as it has its own unique painterly errors, whether its intentional or off-alignment during the process. this really inspires me of blurring boundaries between genres of design + art
+ lets talk about the typeface!! im so familiar with different typefaces as each delivers an unique personality, function and nuance. he is using Microsoft BLAIR ITC MEDIUM, designed by The International Typeface Corporation, In the late 1960s the company was one of the world's first type foundries to come out of the photo universe and not the metal type one. ITC represents more than 1,650 typeface design… to describe this type the artist chose: maybe its license-free, a well designed san-serif modern but still carries a nostalgic curve that look quite masculine.
the " X " he chose as the subject / 'figuration' in his works is ideal because it lends an almost human form to the piece, like a body with limbs…
In our world, the way we think and learn is through language. That's how we organise our thoughts and give meaning to things. By removing a single letter from its context, this painting gives us an opportunity to question our associations.
possible associations of culture codes:
Kiss; (two lips "crossing over")
Generation X ;
x-axis = The horizontal axis;
Crossing, errors and Don't;
In algebra to mean a variable + unknown constant;
Multiplication
Ecstasy, a particular street drug;
Forbidden +18 things;
Intersection
Ten in Roman numeral
+ it aligns with in ways i use my 'x' in my own branding and name! firstly its my initial, other than the symmetric look — power of the character lies in the method by which it is drawn — it crosses space, it marks time, it defines confluence, things come together, intersect then depart, it flattens the dimensional and it creates visionary form where the imagination strikes.
https://whitney.org/Exhibitions/WadeGuyton
https://www.printmag.com/post/international-typeface-organization
https://www.psychologytoday.com/us/blog/evolution-the-self/201603/whats-so-fascinating-about-the-letter-x